Time for a quick life update! I'm off crutches now, so I can move around a lot more easily—just in time for the arrival of beautiful spring weather (we were getting blizzards here less than two weeks ago!). I have just a couple more weeks of being careful on my foot. I'm looking forward to getting back to working out and swing dancing very soon, both of which I have missed a lot.
Work is going well. I keep thinking about how I wanted to be a writer when I was in elementary school, and now that's what I'm doing. Granted, I write printer manuals, so it's not exactly what I dreamed of, but I'm still really proud of myself. My boss and I are working on plans for me to take some copy editing and Japanese classes in the coming months—both strong interests that I can apply directly to my job. I've also been doing a lot of proofreading for friends' resumes and essays recently, which has been a blast.
I don't have too many planned trips on the horizon right now. My housemates and I are taking a weekend trip to Madison, Wisconsin in June for an event. I'm also hoping to go visit my sister in Florida over the summer (the rest of my family is there right now, and I'm very envious). Lately I've been spending time with some entrepreneurial-minded friends who are very into reading, thinking, and talking about self-improvement, so I have been dipping a toe into that world. One friend suggested that I set a goal of, over time, building a lifestyle that allows me to travel every month or so. That sounds good to me. 🙂 Easier said than done, of course. But I have a few ideas related to freelancing and contracting that I'm excited to explore more in the future.
Someday, when I have more finances to travel the world, where will I go? Here are the five places at the top of my list.
Germany
When traveling Europe last spring, I kind of forgot about Germany. There were a lot of other places that were a higher priority to me, but now I wish I'd had the time and interest to visit Germany while I was living overseas. I DID make it to Geneva, Switzerland briefly, which is why I'm anxious to get back over to that part of Europe. Switzerland was stunningly beautiful, and Geneva felt like home right away. Germany is a big place, but I'm hoping parts of it have a similar feel.
My Germany list right now includes Berlin, Heidelberg and the Rhine Gorge, Neuschwanstein Castle, and Munich.
I'm nervous about attempting a long solo trip to a country that speaks another language, especially since I haven't studied any German. My longest stint in a country where English isn't the default language was two weeks in Italy—I was only by myself there for, like, half a day, and even that was stressful!
Have you been to Germany? Did you enjoy it? Where would you recommend visiting there?
Austria
If I'm in Germany, I will definitely pop over to see a little bit of Austria. Watching Before Sunrise sold me on Vienna, though I would be happy with Salzburg and Hallstatt too.
日本
I've dreamed of going to Japan since we did a unit on it in fourth or fifth grade. I took two years of Japanese in college, and I've been sporadically trying to keep it fresh using the DuoLingo app. My guilty pleasure show, Terrace House, makes Tokyo look so trendy and pretty. I talked with someone a couple of months ago who told me it was their favorite city in the world.
Despite my love of Japanese, I am not very well-versed in Japan's geography. I would definitely like to spend time in Tokyo; beyond that, probably the standard Kyoto and Osaka, maybe Hokkaido. I'm mostly just excited to spend time anywhere in Japan—to see the culture I've learned about and find out if my memory of the language holds up at all.
Australia
Like Japan, I'm not 100% sure of the best places to visit in Australia—it's enormous, and I suspect the cities are a lot like ones in America—but I'll definitely visit someday as I have a good study abroad friend there and one in New Zealand.
My dad spent some time in Australia when he was in the air force, and a close friend from Minnesota did YWAM there, so I have plenty of great sources for recommendations.
I for sure want to see Melbourne, which is where my friend lives, and probably the Barrier Reef as well as some inland scenery. (And maybe the Sydney opera house…and I want to pet a koala…but those are nearly too touristy to admit.)
The Philippines
My aunt is from the Philippines, and a coworker just spent a few months living in Manila. If I can trust Instagram, it looks AMAZING. I mean, just look: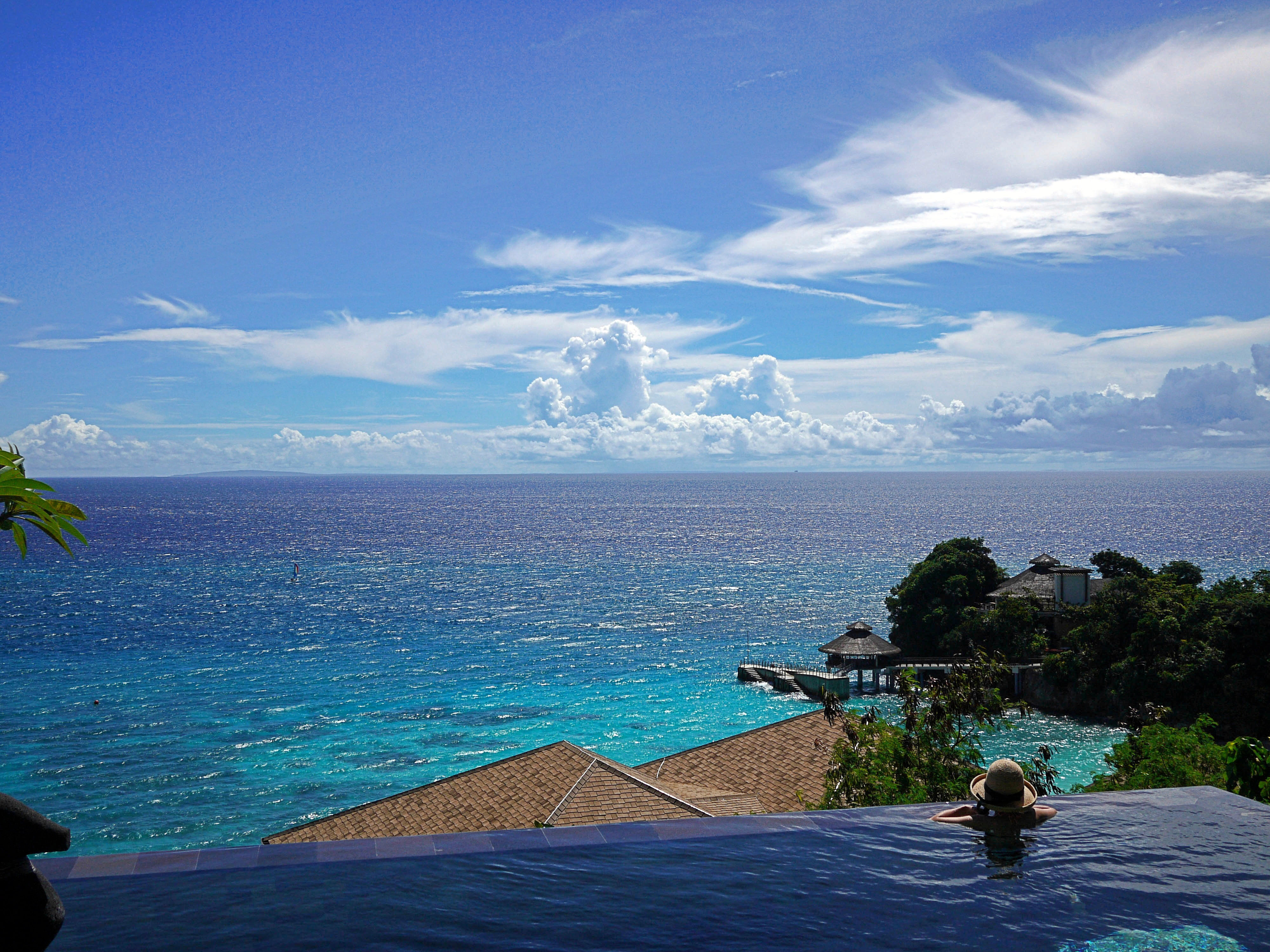 Ahh, so pretty! I think this would be a fun, beachy, and maybe shorter trip (since it's not nearly as large as somewhere like Australia).
But let's be real—the next time I get on an international plane, it will probably be headed to London.
What are the top places you want to visit?
For more posts on solo travel, click the three dots at the top of the page and select Follow blog via email. Thanks for reading!